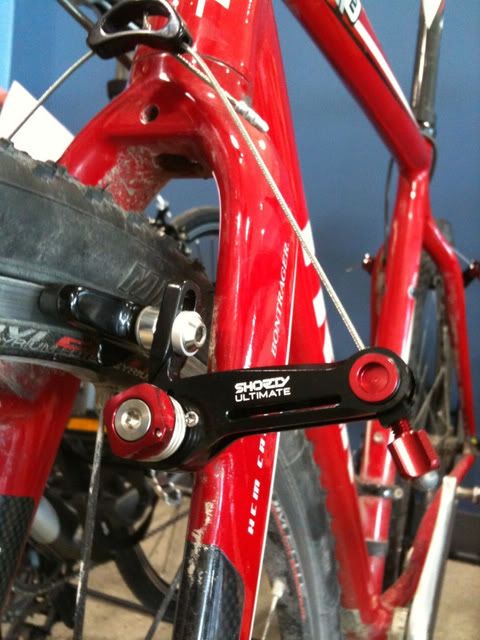 Avid Shorty Ultimates. Very strong. Very cool. Very Euro. Well not really euro at all, but they are strong and cool.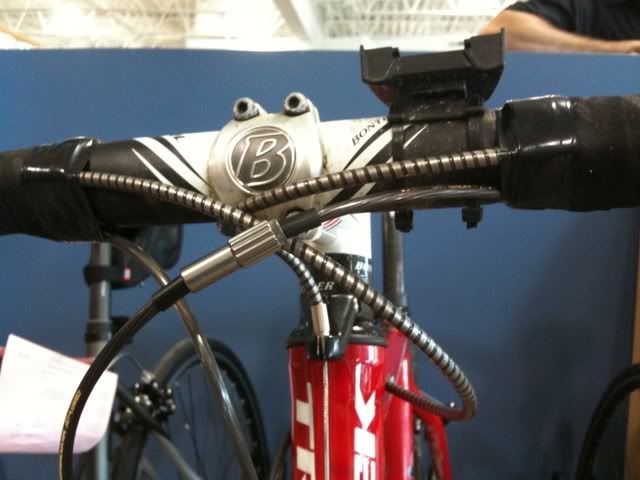 Threw on some new Yokozuna cables for some smooth shifting to get me through another season of cross.
In other news I was on the computer at 12:01 to be among the first to sign up for Cincy. OHHH yea.
Got some my wheels laced up too. Uber strong. Mavic Reflex:King Cross Hubs:DT Supercomp:32h 3x F&R:brass nips:Challenge Grifo 32- still need to pick up some skewers and a cassette.
And lastly, I want a superX.